Add Your Comments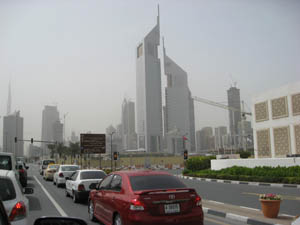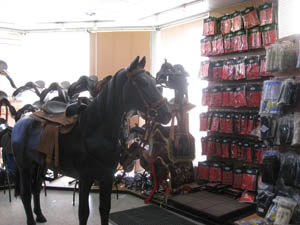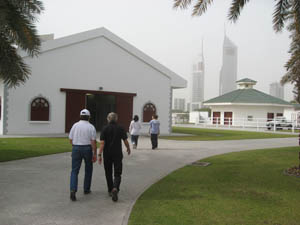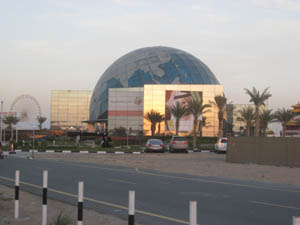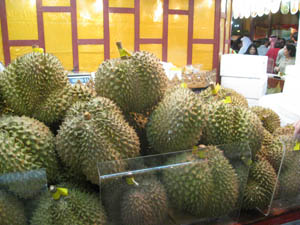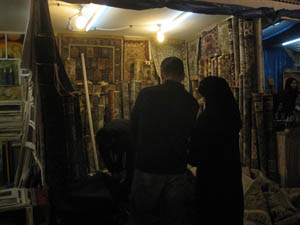 Thursday February 26 2009
More photo
It was just a quickie trip into Dubai while Jan Worthington, Grace Ramsey and her daughter Wendy were here, the object being a visit to the Emirta "Horse Requirements Centre", (tack shop), where the ladies shopped for one of those fancy Arabian halters. They were quite lovely, but I didn't think Stormy would wear it more than once before he tossed it in the back of his closet. (He's not vain, and I know he'd appreciate it, but he's more of a Bohemian kind of horse.)
I got a taste of Dubai - construction, detours, concrete barriers narrowing lanes, more construction, construction cranes on every third skyscraper, a monorail, and more construction and detours. The Burj Dubai - going to be the tallest building in the world - is one of those still under construction. I don't think I'll be lining up to go up to the top floor when it's completed.
We had lunch at a terrific Lebanese restaurant, then made a quick visit to the Dubai Equine Hospital, one of the top, state of the art horse hospitals in the world, I'm told. Madiya visited two of her horses, one who just had ankle surgery, and another pony who's mysteriously losing weight despite all blood tests coming back normal.
On the way home, we detoured by the Nad Al Sheba racecourse - with a bigger new grandstand under construction - where the Dubai World Cup is held in March - it's the richest Thoroughbred flat race in the world now. Curlin, 2008 Horse of the Year, won the Dubai World Cup last year; Dubai Millenium, one of Shaikh Mohammed's greatest racehorses (who tragically died suddenly from grass sickness a year after he retired to stud) won it in 2000.
We stopped at a camel souk (no camels around) near there for another tack shop. Jan's favorite tack shop was closed, and at a couple of the others, the same Arabian halters were more expensive the Emirta store, and they were uninterested in bargaining.
Madiya took us by the new house her family is building. The workers are saying they will be finished in four months. We thought it would be more like 4 years. It will be a beautiful place when it is finished.
One evening Madiya took Tim (her personal trainer) and me to the Global Village - a carnival/fair with exhibits from countries around the world. Want to buy native dress from Kenya? Step inside the souk. Pakistan? Walk through the doors of the 16th century fortress. Covet a drum from Nepal or a bag from Thailand, or Indian food? Come on in. How about a slice of durian (that spikey, stinky fruit)? How about a carpet? Tim and Madiya bargained with a man, and Tim left with two lovely carpets.
Things have been too busy to visit anything else, but for now, that was a good sample of Dubai.