Add Your Comments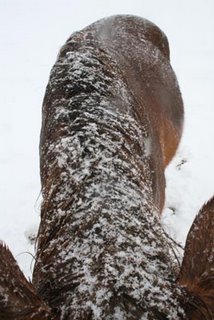 Friday February 22 2008
Carol picked me up at the Boise airport yesterday, after returning from a sunny, warm winter month in Arizona.
I had just missed another 10" snowfall in Oreana just after I left, and it had continued to snow on and off all month. Cold, white, ice, melting, mud, more snow, always cold, no riding. The ground was solid white flying on my last leg from Salt Lake City to Boise.
As we got near home, I could see last remnants of snow sticking to the north-facing hills, but, Carol said with great relief, "I think it's over - spring is finally here!"
"Oh, I hope not! I want one more snow!"
This is what I woke up to.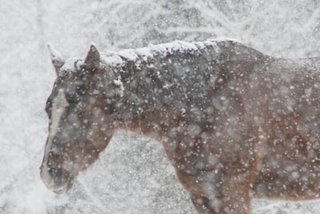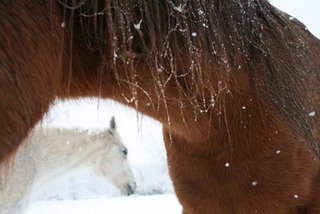 Carol is ready to strangle me.