---
---
---
Course Map
---
---
2006 African Championshiip - Walvisbaai Namibia
Photos by Steph Teeter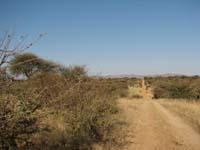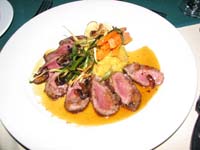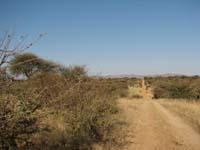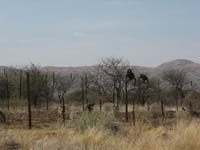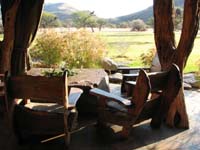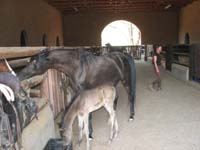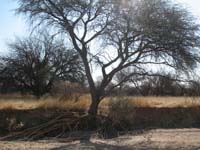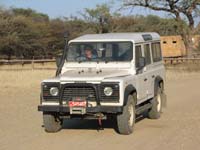 ai
---
Requires Google Earth!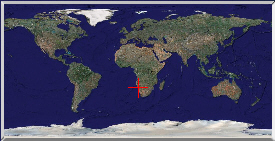 Download Google Earth
---
This year will be the first of many new things for our annual Walvis Bay Endurance ride, for instance; It will be the first one day 160 km ride ever, it will be the very first Young Rider ride, it will be the first time that it will simultaneously be the Namibian National Championships, and it will be the first time that Walvis Bay will be the final leg of the African Championships.

What a great event!!! Come, be part of it, enjoy true Namibian hospitability, enjoy our beautiful country and most of all come enjoy the ride it and have loads of FUN!!!
---
---
2006 African Championshiip - Walvisbaai Namibia
Photos by Steph Teeter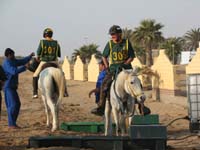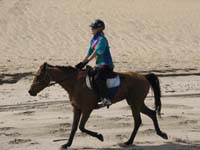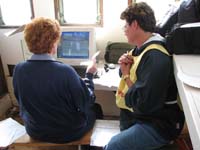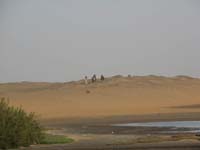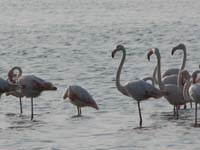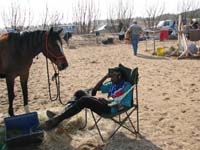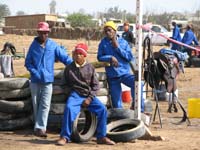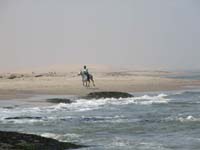 Schedule of Events:
(Please bear in mind that times are Namibian winter times which is one hour behind SA standard times)
Saterday 26 August 2006
Arrival of most competitors.
Monday 28 August 2006
09h00
NERA Council meeting with Veterinarian, final election of Namibia National team and reserves at the stables. SA Team meets at the stables of the Walvis Bay Equestrian stables.
19h00
Welcoming Function at Walvis Bay Town Hall.
Tuesday 29 August 2006
13h00
Riders briefing at Namib stables.
12h00-15h00.
Entries, weigh in and vet inspections.
Wednesday 30 August 2006
02h00
120 & 160 km riders depart.
06h00
Shorter distances depart
Thursday 31 August 2006
08h00
Official veterinarian check out of all horses.
19h00
Prize giving Function at Walvis Bay Town Hall
---
---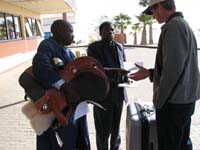 Arrivals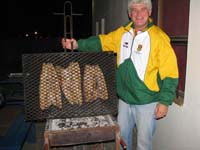 A Welcoming Banquet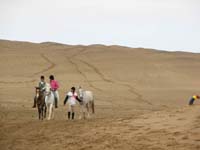 Getting Ready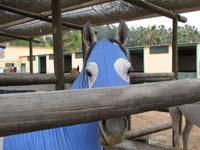 Stabling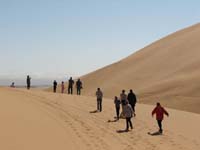 Driving the Trail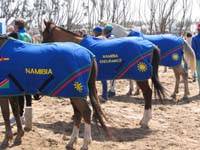 Vet In and Pre-Ride Meeting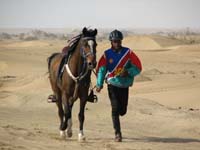 Loop 2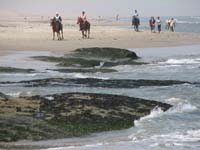 The Sea Leg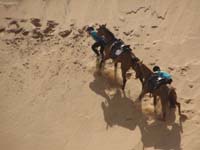 Dune 7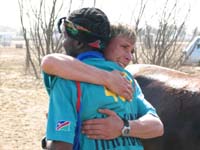 The Final Run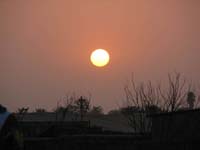 The Enduring End!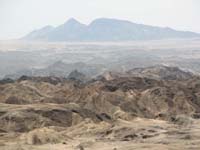 Being a Tourist!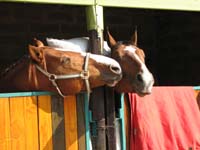 Okahandja Reserve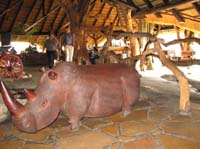 Okapuka Rides
---