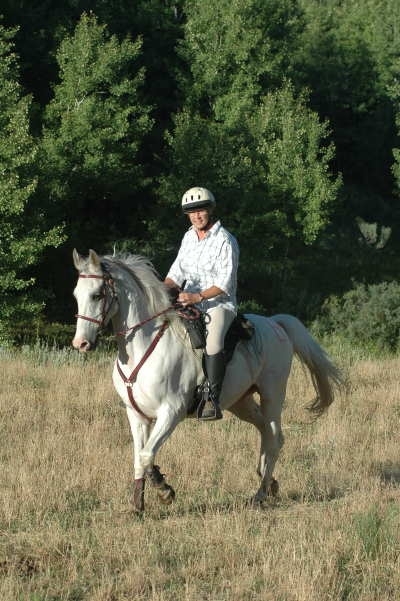 MESSAGE FROM THE PRESIDENT
The membership of SWIT&DR is open to all interested in endurance, trail riding and horsemanship. An Endurance ride is a timed test against the clock of an individual horse/rider team over a marked cross country "trail" consisting of 50 to 100 miles in one day. In addition Limited Distance (LD) rides are offered from 25 to 35 miles in length. Many rides also include a "trail ride" of distances between 8 to 12 miles, usually one of the marked "loops" used for the Endurance/LD ride, beginning sometime after the Endurance/LD riders have all started.
The modern Endurance ride is unique in the horse sport world as being one of the only group/individual sports that entire families can participate in by riding together as a group during the ride, yet compete as individuals. There is no rider minimum or maximum age limitation.
Horses are required to pass pre-ride vet check soundness before they are allowed to start and is open to all equine breeds – horses and ponies – that are 5 years and older for Endurance or a minimum age limit of 4 years for LD's. Some breeds, like the Arabian horse, are genetically designed for distance and tend to predominate in this sport; heavy horse breeds, on the other hand, may not be as suitable for Endurance, but may be fine for LD's and of course trail rides. The welfare of the horse is paramount in this sport!
It is critical that your tack fit your horse well and fit comfortably. Small issues like rubbing, pressure points, or poor adjustment often is tolerated by horses for ring work or short rides. However, tack issues will present big problems when the ride is an LD or Endurance length. Riding distance also takes its biggest toll on one the most important factors protecting your horse – the horse shoe.
In reality, endurance can be anything you want it to be – from a strategic racing endeavor to a glorified trail ride. Come join us for a test ride.
Diane Dann
President