WEC Home
Photo Gallery
News & Blogs
Track Maps
---
Interactive Course Map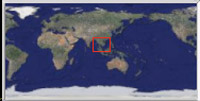 Requires Google Earth
---
Official Website
---
2007 Pre-Ride
The King's Horse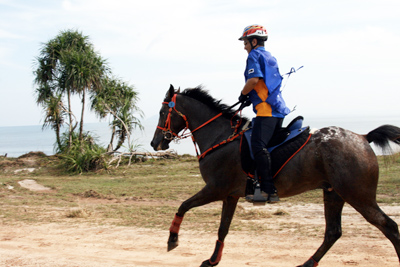 This story (for me) goes way back to Lari Shea. Some people are shining stars, Lari is one of those people. A bundle of energy, a catalyst, a person that sets things, and other people, in motion. In 1995 Lari contacted me about doing a website - this was back in the dark ages of web/internet, but she had a business on the California coast to run and to grow, and is a very smart woman with a flair for marketing, and she saw that the web was the marketing tool of the future. John and I had started Endurance.Net and the Ridecamp email list in 1994 and Lari was one of the first to catch on. So I built her first website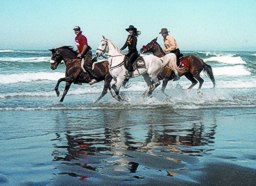 (http://www.horse-vacation.com - which has since grown and changed) for her and when it came time to pay for the site, I asked if maybe she had some horses she could use as partial trade/payment.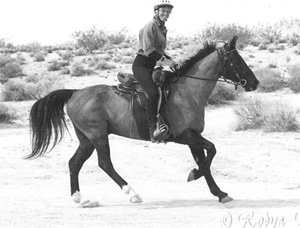 She sent me videos of the 5 year old mare, Nature's Quicksilver - half Arabian, half Russian Orlov Trotter (there's a whole 'nother story with the Russians and the Orlovs and Lari...) - and ok! I made plans to drive down and take a look. Lari was having one of her treks, and I could ride along. When I got there I was thrilled with Quicksilver, and also fell in love with a big black beast - Nature's Khruschev - 4 yr old 16hh Russian Orlov Trotter & anglo arab cross. Luck was with me and Lari agreed to sell me this horse too (he was a bully in the pasture and she was willing to let him go because he beat up the other horses :) and I went home with both Quicksilver and Khruschev. Quicksilver is 18 years old now, has had 2 babies, over 2000 miles of Endurance, and is still doing Endurance! Khruschev was the best horse I have ever had. A beast, brave, smooth, domineering, and also very very athletic. We did over 3000 miles together, including a World Championship (2000 Compiegne), a World Cup (Dubai) and a Pan American Championship. He is 17 years old now, semi-retired - I gave him to some friends who have a daughter and he is teaching her how to ride and took her safely on her first endurance ride. Everybody that rides this horse loves him, he is very special.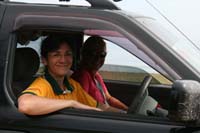 So - what does this have to do with the King's Horse? One of Lari's riders at the time that I went down to pick up the Orlovs was Leigh Goldberg. She rode with us and helped Lari with the trek. Another of Lari's chances to set things in motion - a few years later Australian Brook Sample came to California to ride with Lari and Lee and Brook met, and fell in love, and married! Brook and his father Bob, and brother Matthew, have been long time associates of Lari - she takes riders trekking to their home in Australia on a yearly basis. So Brook met Leigh (now Leigh Sample), and Leigh acquired an Arab-Appaloosa cross from Alison Brabeck of Jimboomba (southside of Brisbane ). The King went to Australia to ride and try to qualify with a horse for the WEC, and Brook offered him Lee's horse - and this is the horse that the King is now riding, his top choice to lead the Malaysian Team - the Arabian-Appaloosa cross Taljarri Moonlight Pharoah .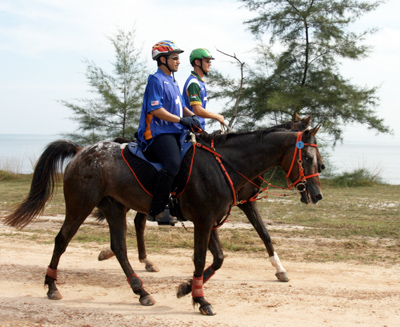 And to add one more thread to this tapestry, my home is Idaho (a still fairly wild and un-populated obscure 'cowboy' state in the northwest of the USA) and Idaho is where the Appaloosa horse originated. The Nez Perce Indian tribe of Idaho bred these horses for generations - tough spotted horses. And they are still known for their toughness - and sometimes stubborn streaks - but they are a willing hard working horse. Perhaps the connections (Idaho-California-Russia-Australia-Malaysia...) are a little obscure, but it is these sorts of things - the various threads that weave the fabric of these events - this sport - this is what keeps me in constant awe and amusement. I heartily wish Tuanku - His Majesty, the best of luck with this event on his special horse. (but really, they're all special, yes?)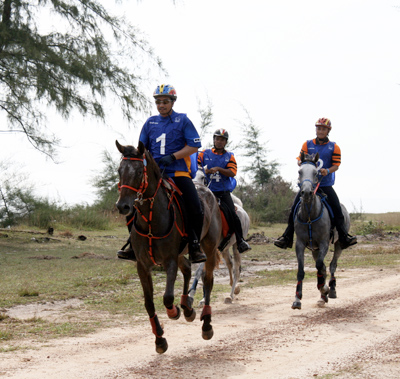 -later

Steph